"Finally An Affordable Dental Care for the Entire Family"
We have many options available to make sure that you receive that beautiful new smile you've always dreamed of.
We accept most PPO Insurance and Union plans
We offer 1-YEAR, NO INTEREST financing
GE Carecredit, Citi Healthcard, Chase Healthcare Financing
We accept most major credit cards: MASTER CARD, VISA, DISCOVER, AMERICAN EXPRESS
CASH AND PERSONAL CHECKS accepted
Your Role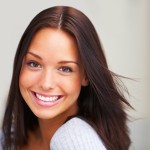 As with any partnership, both parties have a role to play. Our role is to provide you with quality service. In turn, your role is to pay for your treatment in a timely manner. Our experience has shown that when an account lingers, patients are likely to defer their appointments. It is discouraging to add new charges to an account while trying to pay off old charges. With this in mind, we will concentrate our efforts to clear your account in as short a time as is comfortable for both if us.
Regarding Insurance
We accept assignment so insurance benefits, however the balance is your responsibility whether your insurance company pays or not. We cannot bill your insurance company unless you give us your complete insurance information. Your insurance policy is a contract between you and your insurance company. We are not party in that contract. If your insurance company has not paid on your claim within 45 days, the balance will be automatically transferred to your account. That balance will be due upon billing.
Give yourself the gift of a beautiful, new smile and show the world a healthier, happier you. Call 209-522-6400 today!!!